Access
Database
Developer
What my clients say about
my Access Database Development
I have worked with clients in all types of businesses, from small one-man bands like electricians to large corporations such as Canon and Haymarket Publishing.
I have developed many Access Databases over the years; I have also upgraded and modified many databases, adding enhancements that make clients systems more useful as their businesses evolve.
I am pleased to offer my services to all clients old and new, and below are a few of the things my clients have said about me and my database development work.

Jawad Saleem
Business Development Manager
Regent Carriage Services Ltd
"Dennis, originally programmed an Access Database for us back in 2006. The success of our private hire company operating in South Kensington during December 2006 expanded three-fold and the old processes of manually writing the logging of jobs, dispatching, reporting and invoicing were getting out of control and needed a serious overhaul. There were so many ready-made database systems on the market, however, none of them was suited to all of our needs and requirements, as we would need to change our working procedures/practices to accommodate them. We opted instead to design our own custom database.
This can be a daunting task at the best of times; however we were very lucky enough to have chosen/found Dennis to design and program our very own custom database system. From the very first conversation, we had with Dennis regarding our needs we were confident that he had grasped an excellent understanding of our requirements for the database. His understanding of our business needs through his questioning lead to an excellent customised database.
Since 2014 the database system has gone through some extensive changes due to government legislation and public carriage compliance. At each stage, Dennis has taken the time to understand the requests we made and customise the existing system to accommodate the changes required to become fully compliant with the law.
The system remains the best we have ever used. Simple to understand and teach new staff to operate. Since we have been working with Dennis we have found him to be thoroughly professional. His work is of excellent quality, spot on, on every occasion. His helpful suggestions on enhancements to our database have produced a product that we are absolutely delighted with.
To anyone looking for an Access Database Programmer I could not recommend Dennis highly enough."

Andy Harbour
Technical Service Manager
Kistler Instruments Ltd
"I contacted Dennis in relation to building a database to assist with the management and workflow of our service business activities.
Dennis took our original concept idea and proposed a system which far surpassed expectation! Dennis' knowledge and experience enabled him to propose solutions to our requirements which we just had not considered. Since the initial implementation, Dennis has worked with me to develop additional features, each time bringing innovative ideas in his proposal. The transition and import from our previous excel based system were extremely smooth.
I would highly recommend Dennis to anyone considering using him to support their database requirements."
Hugo Kidston
Global Head of Communications
Allianz Global Corporate & Specialty
"We came across Dennis while doing a Google search for somebody to develop a media analysis database at within a short timescale.
The database that Dennis developed is very easy to use, does exactly what we required and I can honestly say that we are extremely happy with Dennis's solution. I found Dennis to be a good listener, very easy to work with and incredibly responsive to our needs.
He designed a database which fits our requirements effectively and delivered it on time and for a very reasonable price. His experience really shines through; I would happily contact Dennis for any future projects."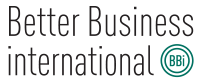 Nick Storey, BBi (Scotland) Ltd, Glasgow
"We used Dennis' expertise to move our database from Access 2003 to Access 2016. He managed the project smoothly and efficiently, and at a very reasonable price. Working with Dennis is a great pleasure because he really understands his job, so is always able to find the best and simplest solution to a problem
Because we had been so impressed with his database work, we also asked Dennis to develop an online reporting tool that would allow us to use our supplier capacity more efficiently. The result exceeded our expectations and it's no exaggeration to say it has been business-transforming.
We would strongly recommend Dennis to anyone who needs help with database development."

Dr Andy Moir, Tree-Ring Services
(Building Archaeology Research Database)
"I have used Dennis's expertise in database and internet integration since initially contacting him back in 2009. He was very quick to understand the crux of the complex project and clearly explained the options on importing old data and best achieving a new and very user-friendly online database.
The online building archaeology database that Dennis designed and built is now used by many building recorders and building recording groups across the UK.
The custom made on-line displays, report outputs and search features have exceeded all expectations. The enhanced accessibility to building data has been integral to the publication of two scientific research papers (thus far), and more will soon follow.
Since the original project, I have twice returned to Dennis for upgrades and additional features on the database. Dennis clearly presents the cost implications of different solutions and once agreed quickly completes the work on time and within budget. Dennis provides excellent ongoing advice and help, and I have no hesitation in recommending him for projects."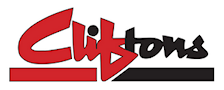 David Clifton, Clifton's Property
"Although we have not met I have spoken to Dennis on the phone after my initial search for a database expert who is able to assist with excel and our in-house access database.
It very quickly became apparent that Dennis was extremely experienced with excel and access database solutions.
The involvement with him since that initial contact has been quick, efficient; with good clear advice and more importantly immediate solutions to the problems we required solving.
Thank you for your assistance and there is no doubt we will use you in the future should any database development requirements come up or problem with our system.
Thank you again for all your help."
Michael Heaton
Membership Secretary and Bibliography Project Manager
Construction History Society
"Dennis McDermott continues to provide the Construction History Society with excellent service, by understanding our needs, designing a bespoke on-line database and attending to our revisions and updates in a patient and timely manner. We recommend him."

Nigel Slatford, UK Railtours
"We had struggled with our Microsoft Access 97 company database for a few years.
We were told it was not an easy task to update it to the later versions.
Looking around for someone to take on the task we stumbled on Dennis.
He made the transition effortless and successfully completed the job where others had declined to take it on."
You have seen what my clients think of my work.
Would you like to discuss your Access Database Development Requirements? Give me a call on 0208 123 0528 and ask for Dennis
Or send me an Email